Is a purpose built indoor soft play centre for children up to 10 years of age. Your children's safety is paramount to us and our well trained, friendly team are constantly on hand to help ensure that your little ones have fun in a safe environment. There is also an outdoor adventure zone with climbing frame, swings and slides.
Our indoor fun zone spans three levels and includes:
Tube Slide
Astra Slide
Football Pitch
Tumble Rollers
Aerial Runway
Cargo Net Obstacle
Observation Sphere
Obstacle Balls
Dedicated area for small children including bouncy castle and ball pit
Separate soft area for infants under 18 months
All located within our purpose built, light and airy barn, this is the ultimate in indoor soft play for young children.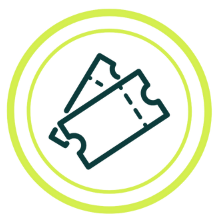 Children aged 4 and under - £5.95
Children aged 5 and over - £6.95
Non-walkers - £2.50 Free entry if with a full-paying child.
No charge for adults.
Please note that playtime is limited to 1 hour and 30 minutes.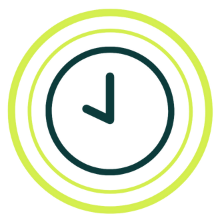 Monday: 9:30am - 6:30pm
(last entry 5pm)
Tuesday: 9:30am - 3:30pm
(last entry 2pm)*
Wednesday: 9:30am - 6:30pm
(last entry 5pm)
Thursday: 9:30am - 6:30pm
(last entry 5pm)
Friday: 9:30am - 6:30pm
(last entry 5pm)
Saturday: 9:30am - 6:30pm
(last entry 5pm)
Sunday: 9:30am - 6:30pm
(last entry 5pm)
** You will not be permitted entry after our last entry time **
Please note that times may vary during our not so busy periods.
*During term time only. Throughout the Hampshire school holidays
we will close at 6:30pm with last entry at 5:00pm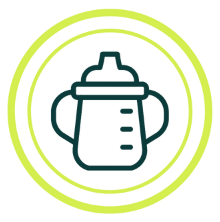 Monday - Friday: 9:30am-11:00am
term time only for preschool-aged children 4 and under.
(Sorry, no children over 4 will be permitted entry during these times)
£4.25 includes a drink and biscuit.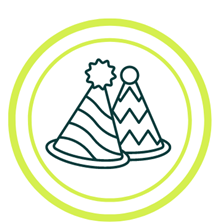 We run our soft play parties on Saturdays and Sundays at either
10am - 12noon
1pm - 3pm
4pm - 6pm
You need a minimum of 10 children and a maximum of 20 children in our themed pirate and mermaid party room. You will have a 2 hour session where you can have 1 hour in the soft play followed by an hour in your party room. You can choose from either a cold or hot basket meal which will be brought up to you by our party coordinator but the room is then yours to celebrate with your birthday child and friends as you please.
The cost per child is £10.50.
* Please note that you are not permitted to bring extra food and drink onto the premises.
If you would like to book a party then please contact us on 01962 777860.
For everybody's safety and enjoyment, please observe the following rules when visiting The Adventure Barn:
- Parents and carers are required to stay on site and supervise their children at all times.
- Please follow any instructions given by the team.
- Parents and carers may enter the equipment area to supervise only, and must not play on the equipment.
- Children should wear suitable loose comfy clothing and socks must be warn at all times.
- Light weight clothing may be susceptible to damage and exposed skin in contact with slides, may cause friction burns.
- Please remove all jewellery, watches, badges, neckties, scarves etc. 
- Children should not use the play area if they are unwell in any way.
- Food and drink must not be taken into the play area.
- Only food and drink purchased in the bistro maybe consumed in The Adventure Barn.
- Photographs and videos may not be taken in The Adventure Barn.