South Downs Way Adventure Golf
We are super excited to announce that we have a brand new attraction in store for 2021. Come and discover South Downs Way Adventure Golf at Marwell Resort. Our 18-hole mini-adventure is the perfect day out for all of the family. Have fun, learn as you play and enjoy some friendly competition with family and friends.

Celebrating the best of what the South Downs has to offer, our Adventure Golf course is themed around our favourite local attractions, monuments and landmarks in the area.
There's something different to discover around every corner. Each hole presents a new interactive challenge to test your skills. Players will navigate their way through ancient farmlands, manoeuvre over narrow bridges, weave around towers and even take on a spinning windmill.
As you move around the course, you'll also find mini activities and obstacles. You may even be able to spot a few familiar faces along the way... There's something for everyone, and fun to be had by kids and big kids alike!
Our Adventure Golf course has been architecturally designed and expertly crafted by the team at Greenspan. They have helped us to create a beautifully landscaped course that offers players the best quality, family-friendly playing experience. Come and check it out for yourself.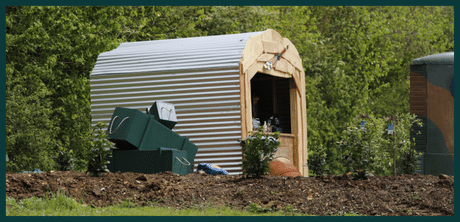 Open from 9:30am everyday
Closes at 6pm, with last entry at 5pm. 
Summer evenings are for enjoying! That's why we've extended summertime opening hours until 8pm (last entry), closing at 9pm, Monday - Saturday. 
Please note that this is a pay and play facility so waiting times will vary depending on availability. Adverse weather conditions may affect opening times. The last entry is one hour before closing. Don't forget to follow us on Facebook and Instagram to get the latest Adventure Golf updates.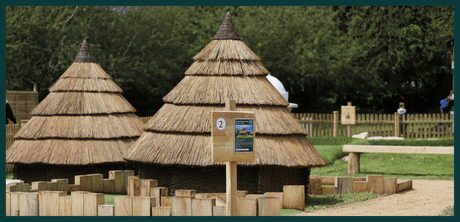 There's no need to book! Simply turn up, pay and play! Balls and putters are included within the pricing.
Adult: £9.75
Child under 12: £7.50
Family*: £29.00
Adult Group**: £35.00
School groups: £6.50

*Two adults and two children or one adult and three children
**Four adults
Frequently Asked Questions
How can I book Adventure Golf?
Booking is not necessary. Simply turn up, head over to the Adventure Barn and pay for your session.
What age is the adventure golf course suitable for?
Our Adventure Golf course provides a fun and memorable experience for putters of all ages, from little ones through to adults. We provide putts in a range of sizes, so even the most junior participants can play. The course is suitable for children aged 2 years plus.
Is the course pushchair and wheelchair friendly?
The Adventure Golf course is designed to be accessible and features ramps and a continuous path around the course that is wheelchair and pushchair friendly. Please be aware that the terrain is uneven in places as some holes have humps and bumps and surfaces may be wet.
Is the Adventure Golf course open all year round?
Rain or shine, our course is suitable for use all year round. It's worth noting that in particularly adverse weather conditions (snow, ice, thunder and lighting and particularly heavy rain), we may need to shut the course for health and safety reasons. We'll be sure to update you via our Facebook page so that you can plan ahead.
Do you supply balls and putters?
Yes, there's no need to bring your own equipment. Balls and putters will be supplied on arrival and should be returned at the end of each round. Just be sure to wear suitable clothing and footwear.
How long will we get on the course?
There is no time limit - we encourage putters to take the experience at their own pace! However, we kindly ask that you continue to move around the course in the correct direction and avoid replaying holes so that all players on the course have a fair playing experience.
Do children need to be supervised?
Players under the age of 16 must be supervised at all times. We will not be able to accept bookings from groups that are not accompanied by an adult over the age of 18.
Is the Adventure Golf course indoors or outdoors?
Burn off some energy and enjoy some fresh air on our outdoor Adventure Golf course. Don't forget to dress for the weather and ensure that sun protection is worn during sunnier seasons.
Is there somewhere to have something to eat?
When in need of somewhere to refuel and refresh, head over to our on-site restaurant, Coopers Creek. Here you'll find everything from hot and cold drinks, light snacks and ice creams, through freshly prepared dine-in and take-out food. The menu features a selection of hot and cold childrens' meals as well as paninis, baguettes, burgers, salad and, daily specials for grown ups.
Are dogs allowed on the Adventure Golf course?
As much as we love dogs, unfortunately dogs are not allowed to partake in Adventure Golf and are not permitted on the course.
We offer clay pigeon shoots all year round. All available sessions are available to book, please clink on link below. 
Please note that we do not offer sessions on Saturdays from April - October or during the Hampshire School Holidays. 
Please call us to check alternative availability.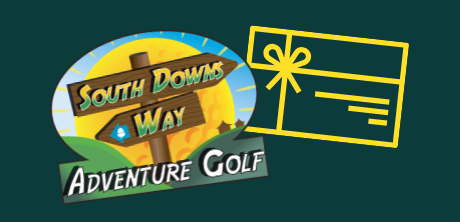 Looking for that perfect present? Why not purchase a gift voucher for a round or two of Adventure Golf? Call now to purchase!
Call us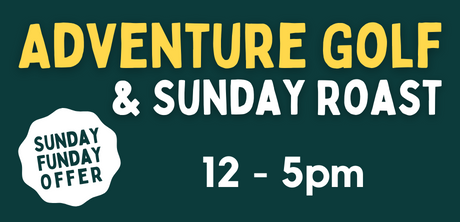 Join us from 12:00pm - 5:00pm every Sunday throughout October and November for a round of Adventure Golf and a Sunday Roast! 
Adults - £16.95
Kids - £9.95
Vegan options available. Allergen information can be provided upon request.